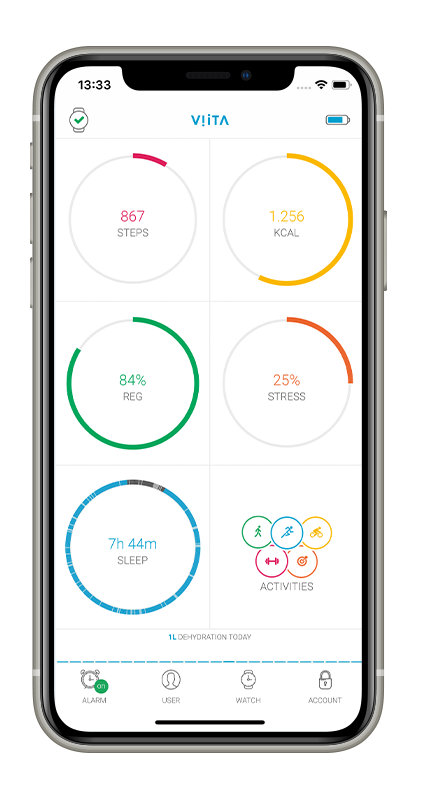 Everything at a glance: Your dashboard shows you the most important measured values!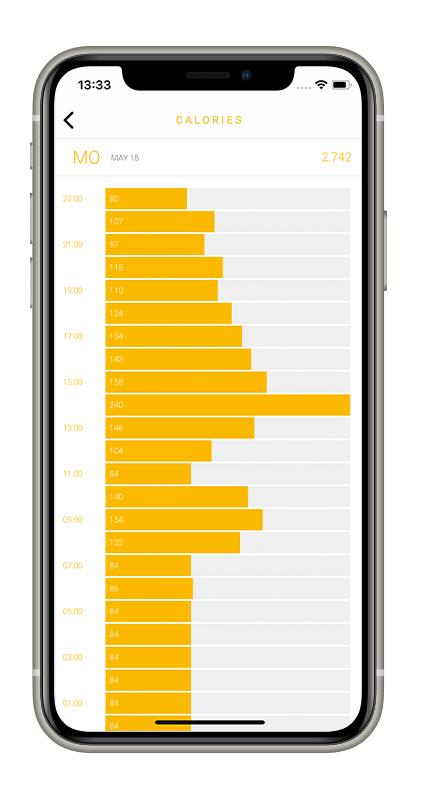 Look at your daily and weekly calories burned. Check in the app if you have reached your calorie targets.
Find the right balance between loading and unloading. Get to know your body anew and regenerate yourself better than ever before.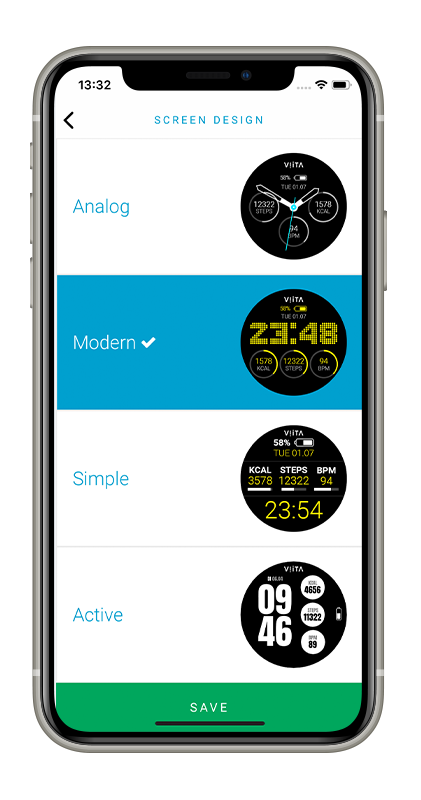 Choose your favorite screen design.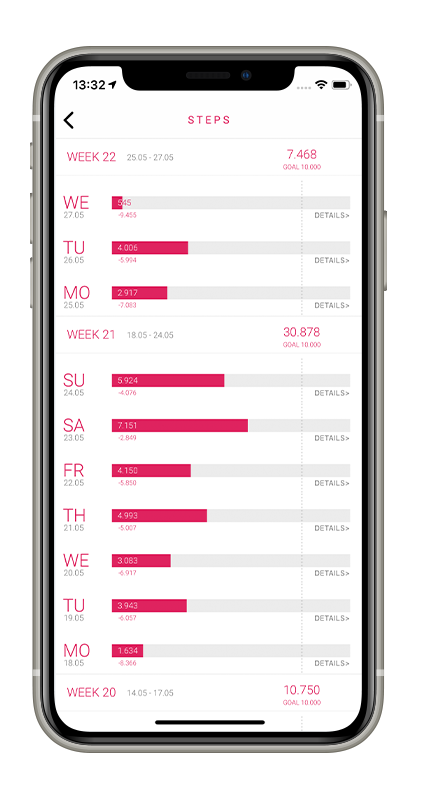 Look at how many steps you have taken. You see this on your VIITA in real time. In the app you can view your steps in day or week view.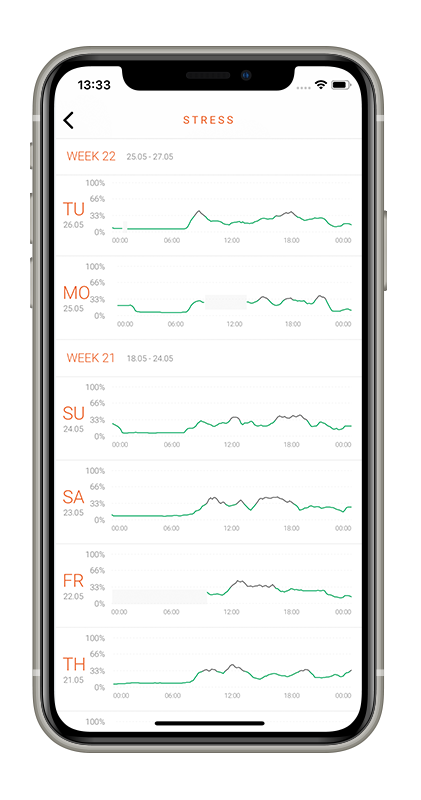 The app gives you interesting insights into your daily and weekly routine. Find the right work-life balance with VIITA.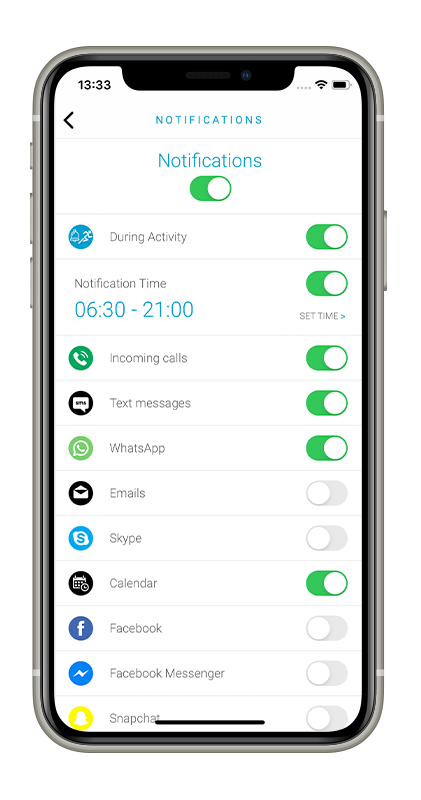 Switch notifications on and off. Choose a time span when you receive notifications. Switch on and off notification for several apps.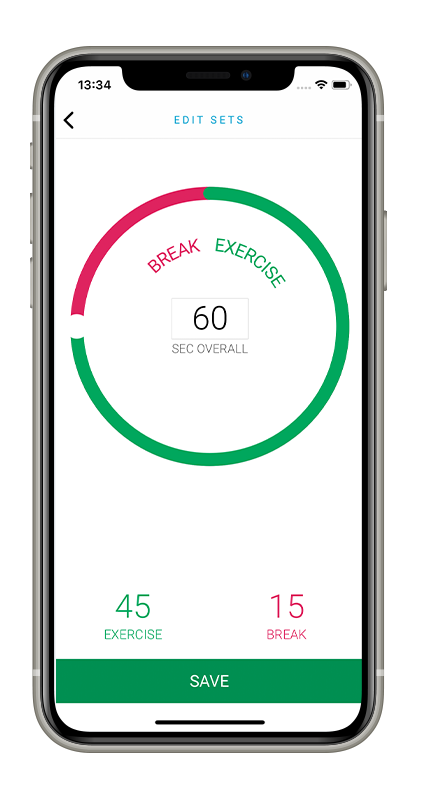 My Sets supports you ideally in strength training. Choose your training and break times yourself. This way you have your strength training under control!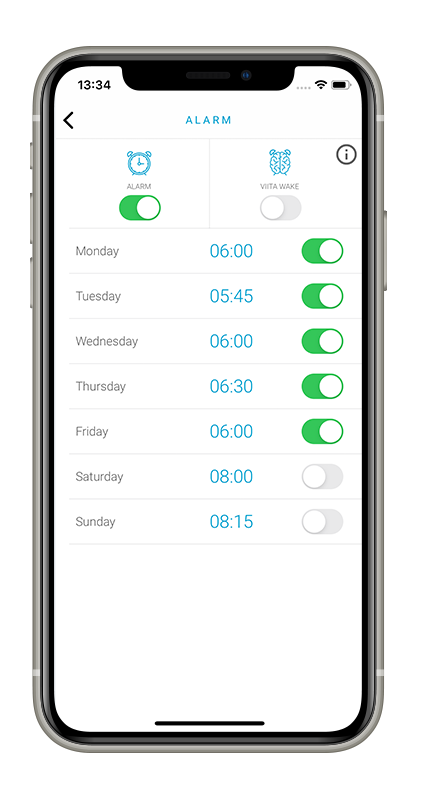 VIITA WAKE continuously analyzes your sleep in order to provide an optimal wake-up within a 30-minute time window. So you start the day fit and rested.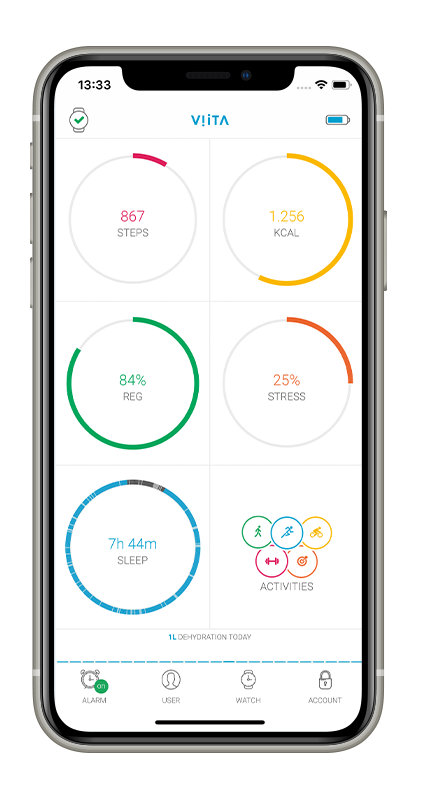 Every sip of water helps you keep your body fit. VIITA automatically calculates the amount of water you need every day and shows you your current consumption.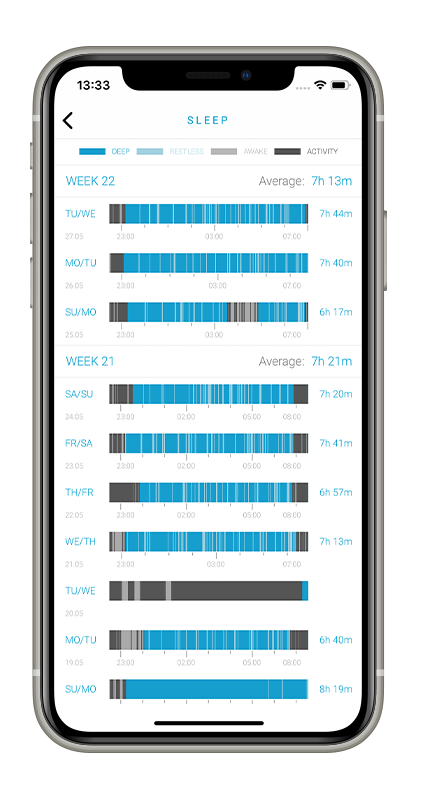 In the overview you see your last night. In the detail view you can see the last days.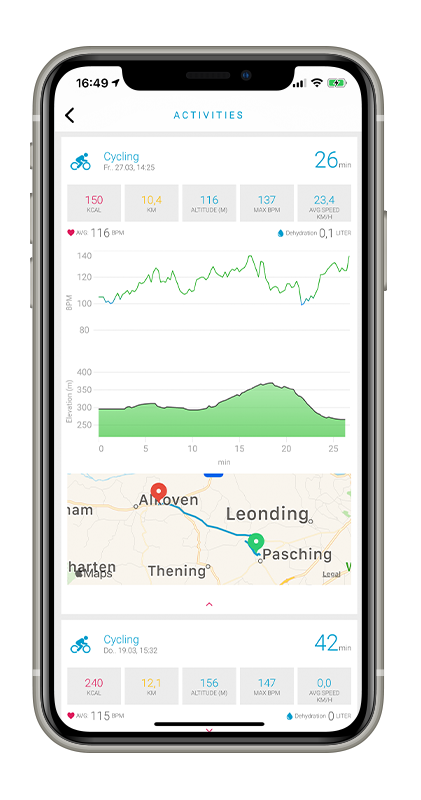 VIITA accompanies you during your sports activities and stores all activities in the app to document your progress.